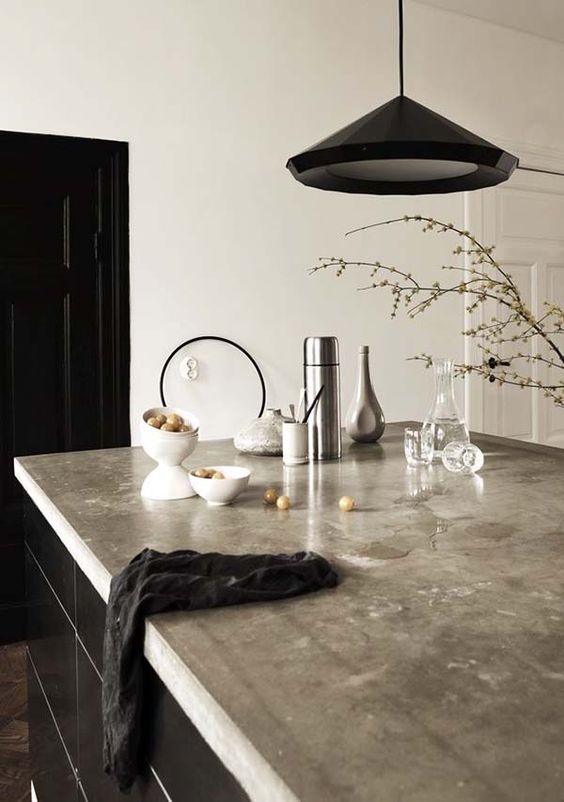 What to Consider When Choosing Countertops
As with most of the choices we make when we update our home, durability for your lifestyle should be the first concern always. Even if those vinyl countertops that you can afford to pay for in full right now seems like the right choice but they start lifting in a year, is it really a bargain worth the investment? No. So, let's go through the pros and cons of each to determine which will suit your lifestyle and budget best so you can make a well-informed decision and an investment that will be worth it for years to come.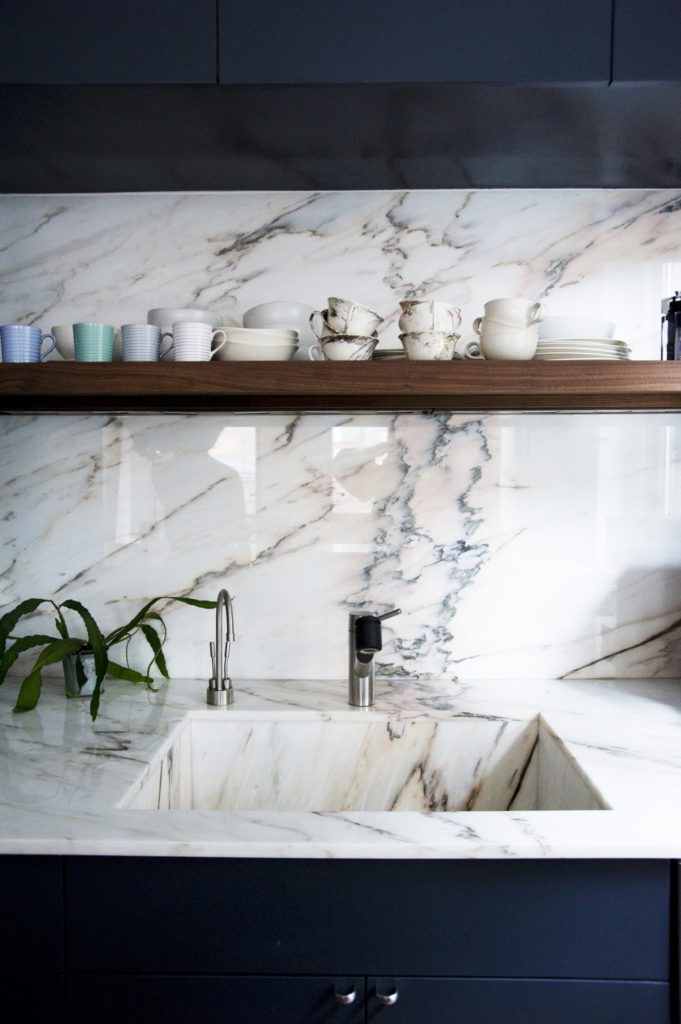 Via Elizabeth Roberts (Marble Countertops)
Marble:A natural and timeless beauty
Pros: Unlikely to go out of style. Easily matched to any color/pattern. 
Cons: Porous surface – stains and etches. Needs to be resealed every 1-2 years. Expensive.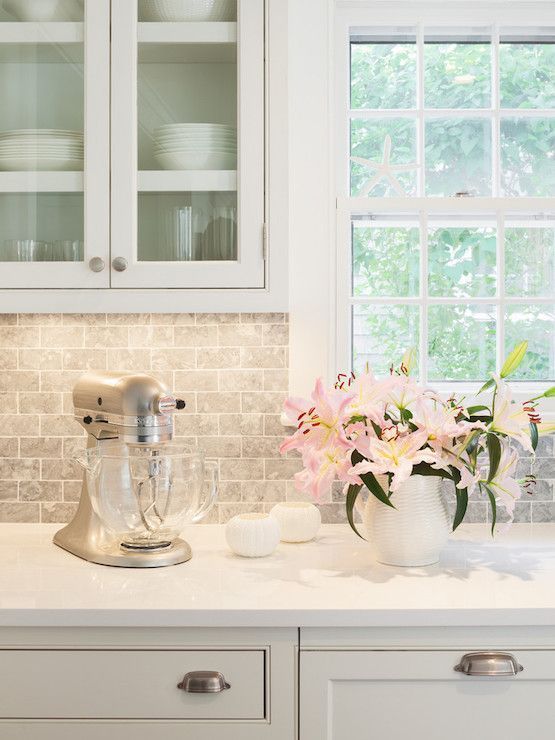 Via Homedit (White Quartz Countertops)
Quartz:A low maintenance man-made surface 
Pros: Stain, scratch, heat, and impact resistant. Doesn't need to be sealed. Less expensive than marble. Comes in a variety of colors/styles. A style in high demand. 
Cons: Not the real thing. Still fairly expensive compared to other countertops.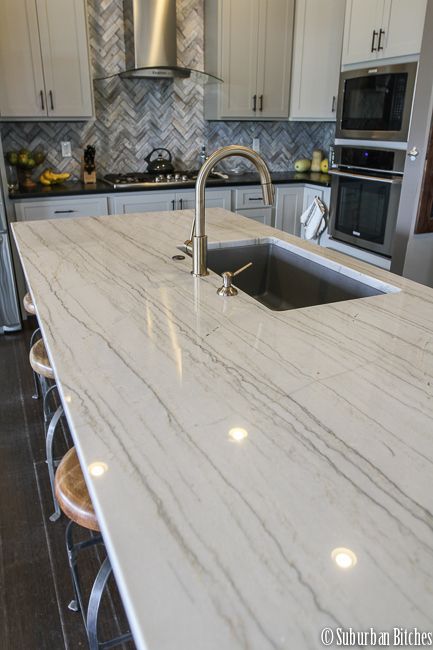 Via Suburban B's (White Macaubus Quartzite)
Quartzite:A natural stone available in many colors 
Pros: Variety of tones to suit any style. 
Cons: Needs to be sealed once a year. More expensive than Quartz.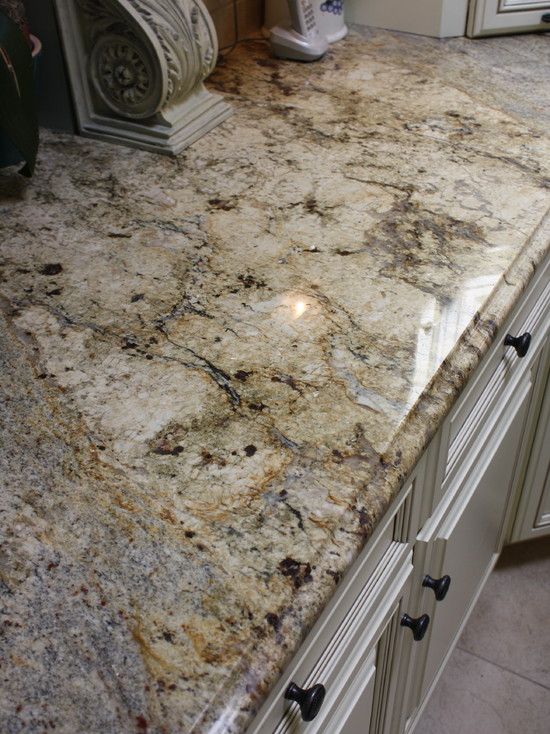 Via House (Granite Countertops)
Granite:A natural and versatile surface
Pros: Available in a wide range of colors. Heat and scratch resistant. Low maintenance. Fairly inexpensive.
Cons: Extremely porous if not seal properly. Not easily repaired if chipped. A more traditional style of countertop.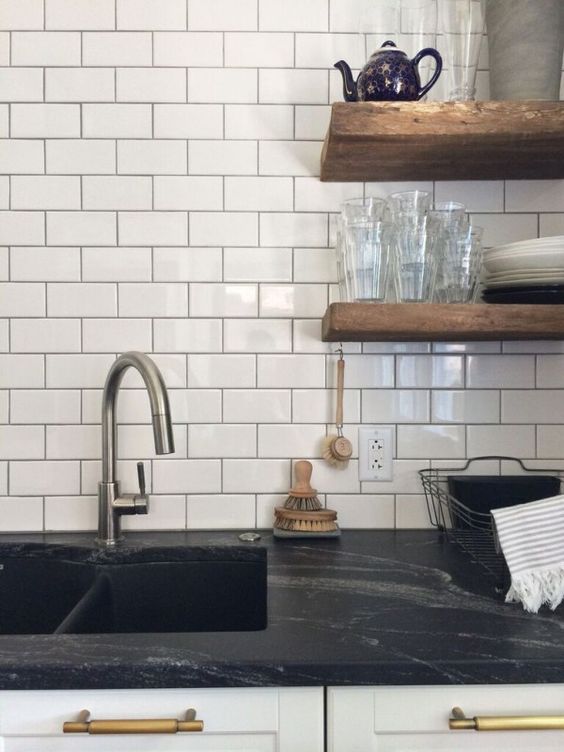 Via House Tweaking (Soapstone Countertops)
Soapstone:A natural, dense surface
Pros: Non-porous. Easy to disguise small scratches. Heat and stain resistant. Low maintenance. 
Cons: Can scratch easily. Mainly only gray tones with veining available.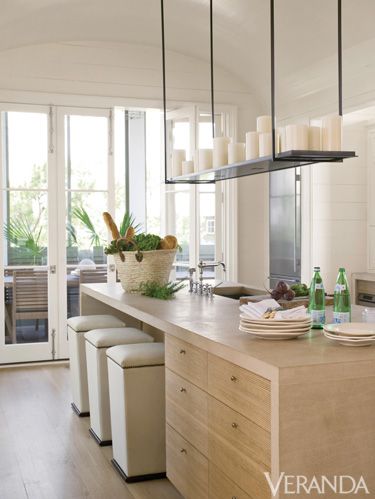 Via Veranda (Limestone Countertop)
Limestone:A natural stone
Pros: Variety of colors and shads available. Heat resistant. 
Cons: Porous. Etches easily. Not stain resistant. High maintenance. Expensive.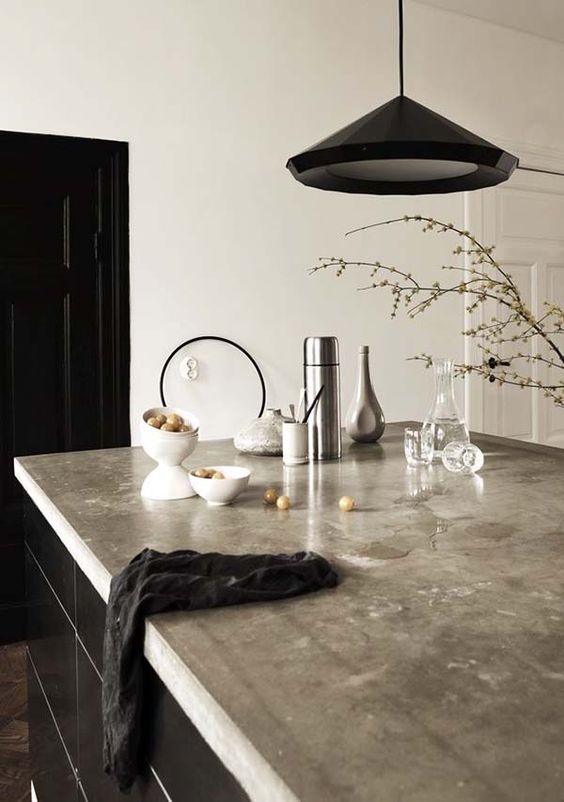 Via Onekindesign (Concrete Countertop)
Concrete:A solid, man-made structure.
Pros: Heat and scratch resistant. Can be made in many colors and thicknesses. Gives the space an industrial appearance.
Cons: A bit unconventional – not for everyone.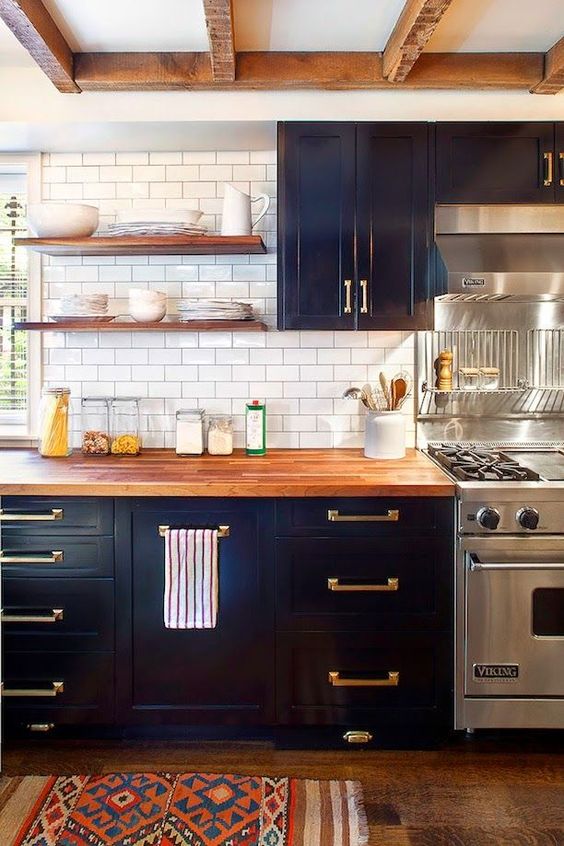 Via The Kitchn (Butcher Block Countertop)
Butcher Block:Natural, solid surface. 
Pros: Warms up the space. Easy to repair. Environmentally friendly.
Cons: Scratches easily. Not heat resistant. High maintenance. Porous. 
So, if you're in the market for countertops and unsure of what to choose, the safest and easiest bet today is Quartz. While still rather expensive, it's the most sought-after surface among today's buyers, and relatively low maintenance for any household.