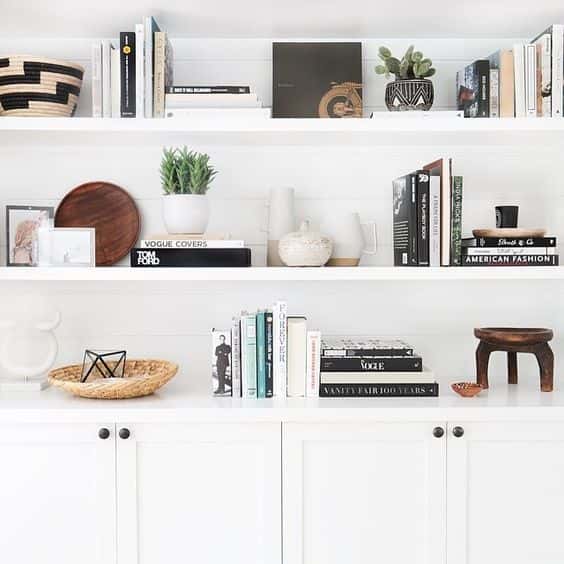 Shelf Styling 101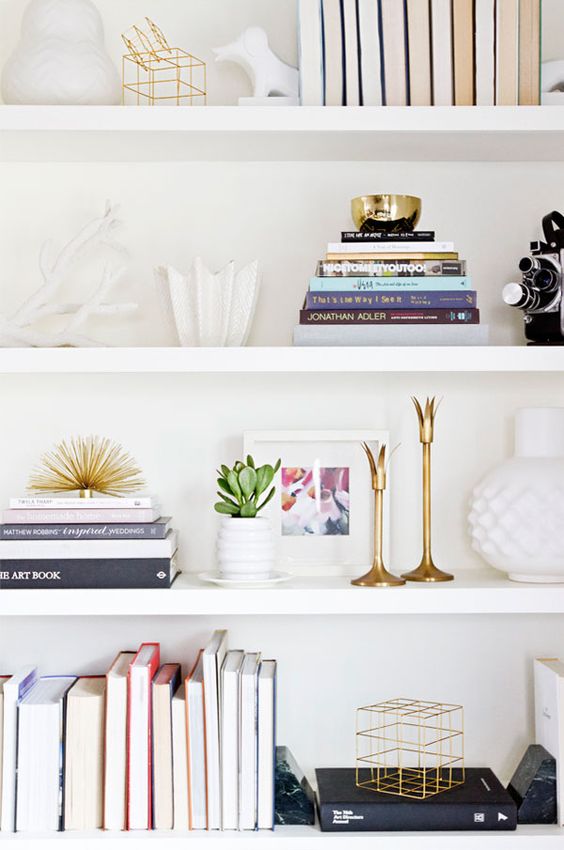 Much like the coffee table, styling a shelf may not seem so important or even be a priority when it comes to decorating your home. However, these seemingly small and insignificant areas are where you can truly get creative and display your style, favorite colors, memories, books, etc. Here are few rules to live by when you start gathering the items you want to display in your home.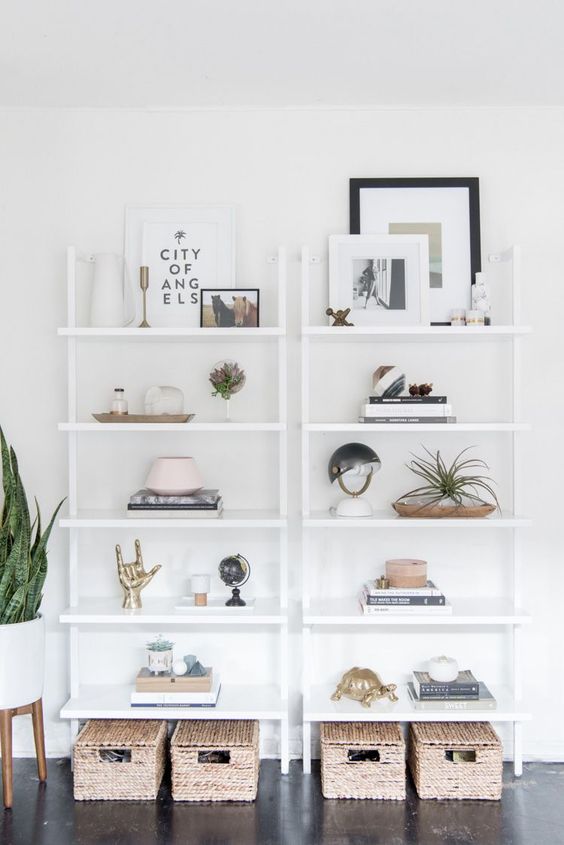 Books, books, and more books – start by placing some vertically, stacking some horizontally, or even with just the pages rather than the spine showing if it's adding too much color and appearing cluttered.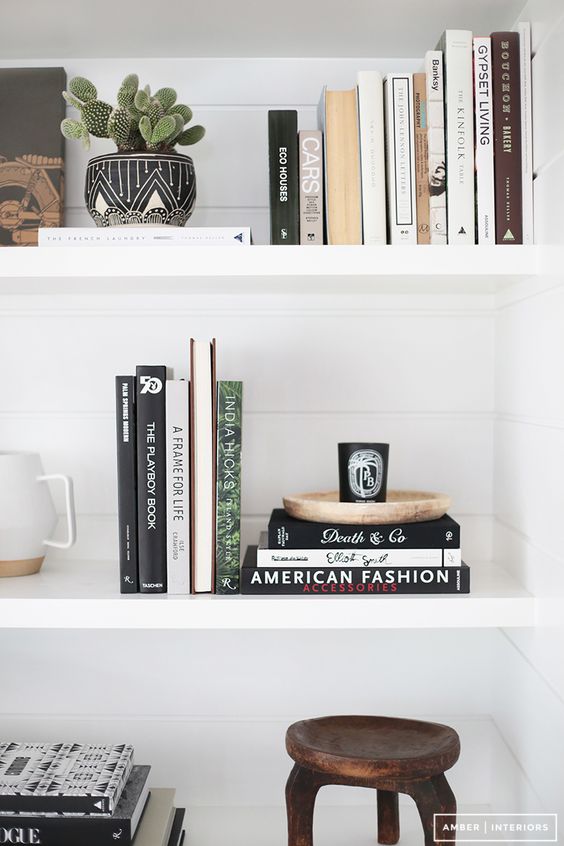 Make it personal – choose some of your favorite photos and memories to frame and display. My general rule, since this area can easily look a bit messy if it's over styled, is to keep the frames a uniform color, or stick to black and white photos only. I also love to mix the type of photo, just faces and family can be a tad too personal in a common entertaining space. Keep the extra family photos in bedrooms, hallways, up the stairs, etc.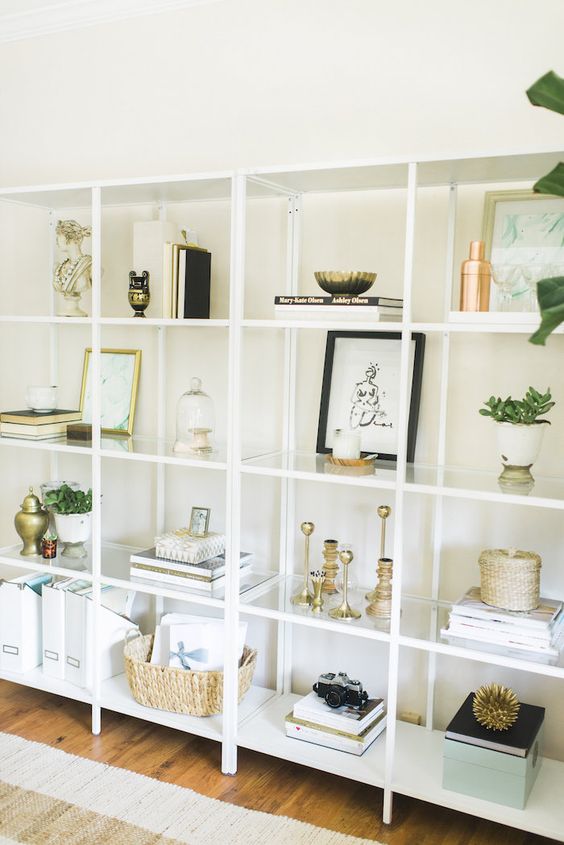 Interesting items – this is the part where people often get lost, but it's not to be feared – this is where you can have some fun! I love to style anything from cute boxes and baskets, unique paper weights, candles, vases, bowls, plants, or even functional décor like displaying beautiful wine glasses on a stylish tray. Choose a few items you love, whether it's adding your favorite color, or candles that are also in pretty jars, or displaying your hobbies, such as a vintage camera.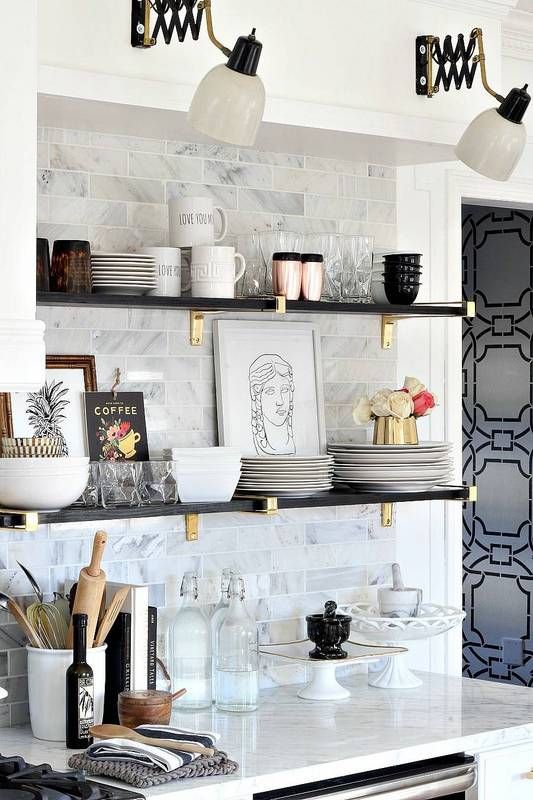 Clusters – grouping things together is easier than you may think: when in doubt, cluster 3 items. However, if you have a stack of books, stick with adding only one item on top. For every stack of books, add an interesting object. Also treat each shelf area individually, so it you place one large photo, add three small items, and that completes that shelf. Of course, this rule can be broken, simply see what feels right and balanced.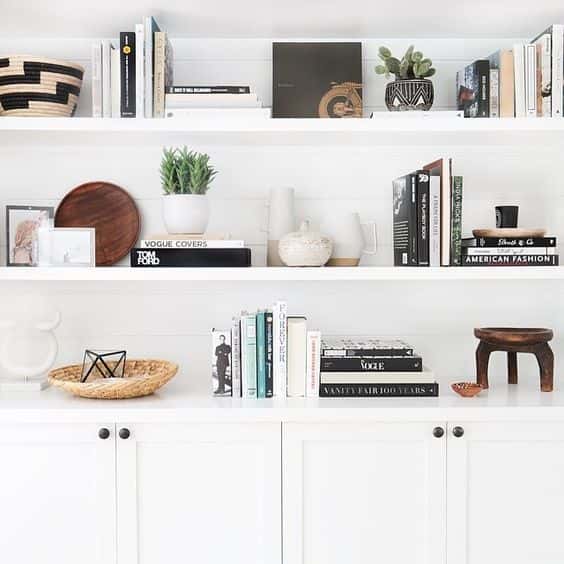 Size and scale – ensure the pieces you choose are size appropriate for that particular space. Staggering items by height is also important for a balanced and uniform space.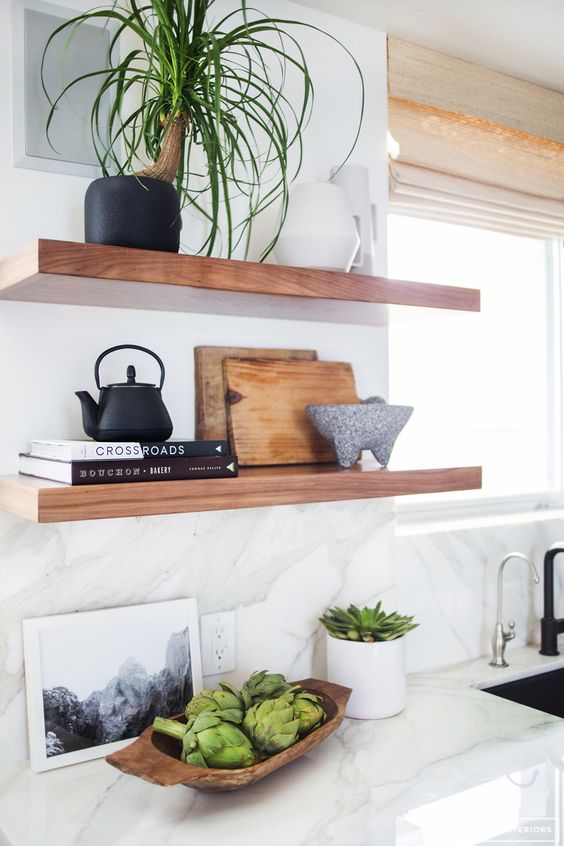 Add some life – this is not to say that your plants must be living if you've killed every one you've ever had, but adding greenery to any space automatically brings a new energy and life to the room.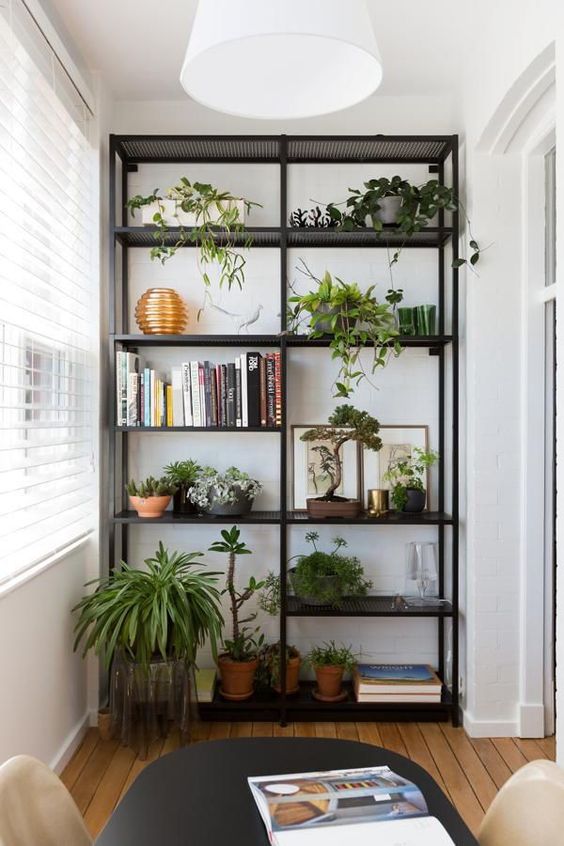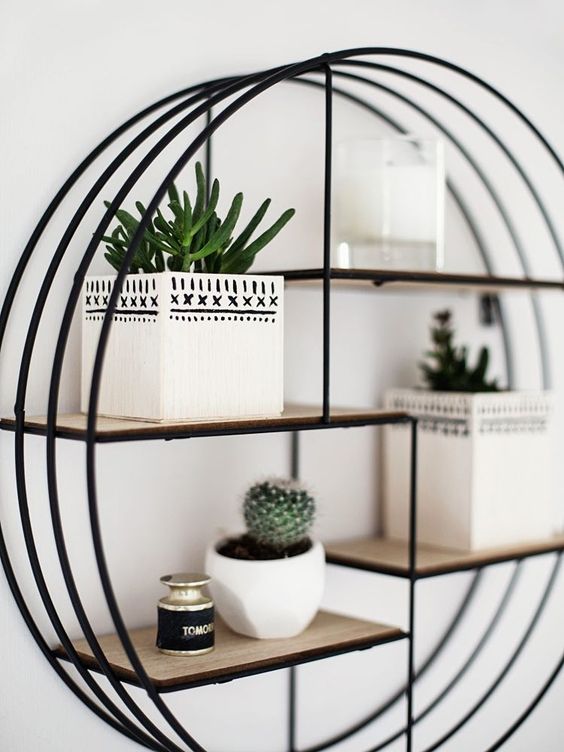 Have fun! Remember that this isn't permanent, it doesn't have to be perfect the first time around. I've moved things around for months until I really loved each item and the balance created in the space.