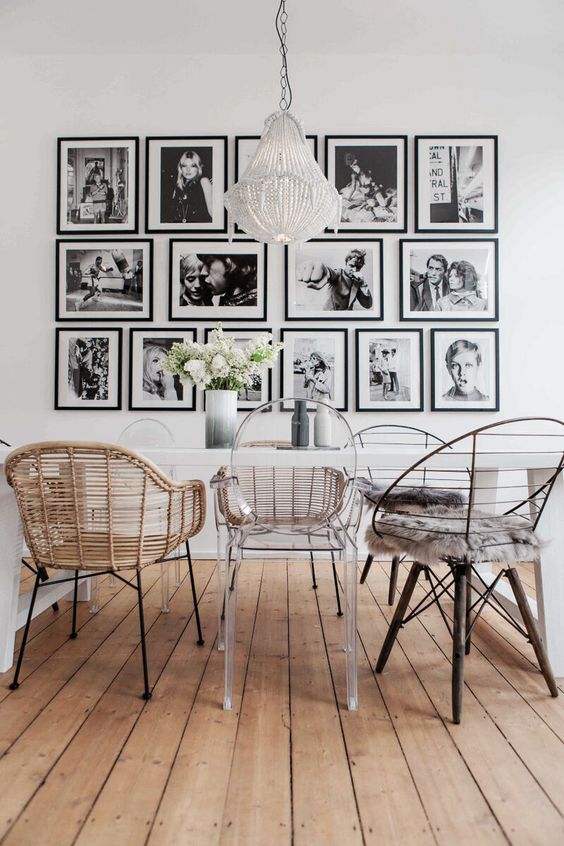 How to Hang Art in Any Space
When you've finally picked out the perfect sofa, chairs, rug, etc, generally one of the last steps is adding framed photos and art to the empty walls. This can certainly be a daunting task if you don't know what you're doing so let's talk about the appropriate height to hang your favorite pieces. 
Hanging "rules":
Rule 1: If a piece is the only thing on a bare wall, or above furniture that is less than 32" in height, the CENTER of the piece should hang around 58-62" from the floor; a gallery wall is treated as one collective piece – so center of gallery should be at the same height.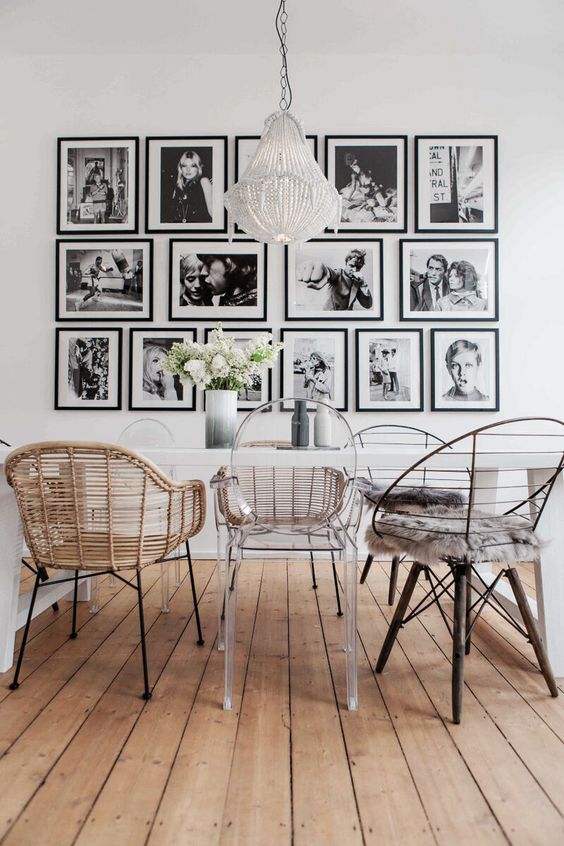 Rule 2: Hanging extra-large pieces on a bare wall, (over 48"), the center should be around 48-56" from the ground. This is a rule that you can bend, however, because depending on the shape of the piece, and the size of the wall it's going on, you may choose to adjust that number. When in doubt, either cut brown paper (or whatever you have lying around) into the same size and tape it up, see how it looks, adjust, take pictures, and compare, or tape an outline of the size with painter's tape to get a feel for it before making a hole. 
Via Smart Furniture
Rule 3: Art hanging above a sofa or a headboard should be in the range of 5-12" above said furniture. I use this as a rough guideline because that's a pretty broad range and can completely change the look of your space. For example, if you have high ceiling and a low back sofa, I'd go closer to 12", as not to cause a disconnect between the two pieces, but also not to allow too much empty space above. While if it's a high headboard, I'll stay right around 5" so as not to kink your neck every time you look at the photos. 
Rule 4: Hanging art above a mantel is pretty basic – 3-6" from the mantel to the bottom of the piece – the taller the mantel, the less space to leave.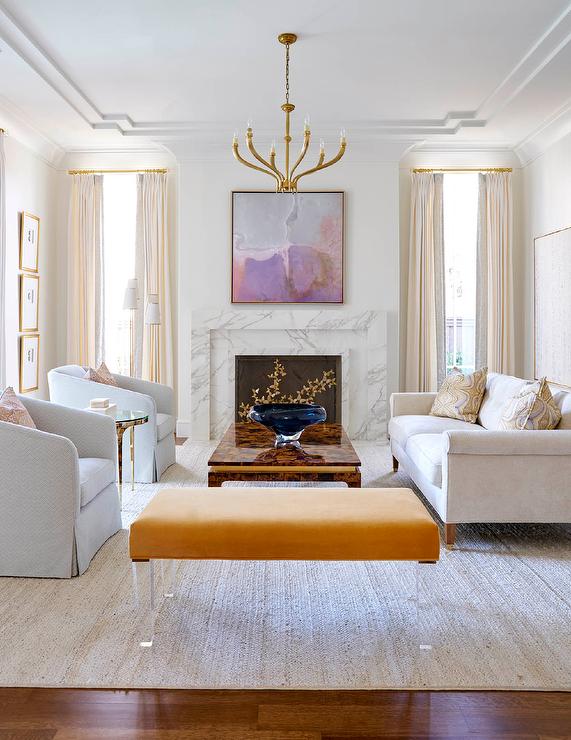 Rule 5: Art or mirrors above any other furniture that is taller than 32" should be hung 3-8" above the "anchor" or furniture beneath it.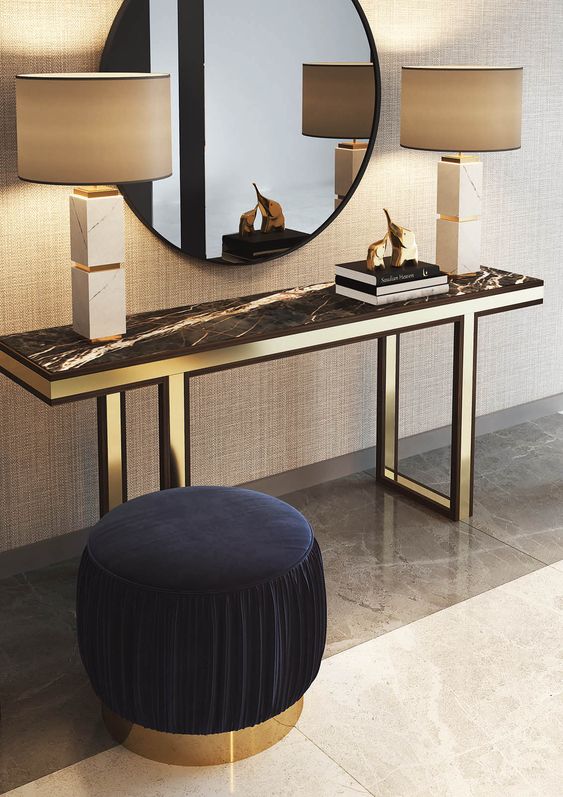 I hope this is a helpful starting point for anyone that feels their space may be a bit "off" and uncertain as to why. Hanging at the correct height can make a massive impact, and I'm sure you'll soon see it too. Next time, we'll discuss how to choose the pieces you want to displace, and of course choosing the right size for that particular wall or space. Stay tuned!