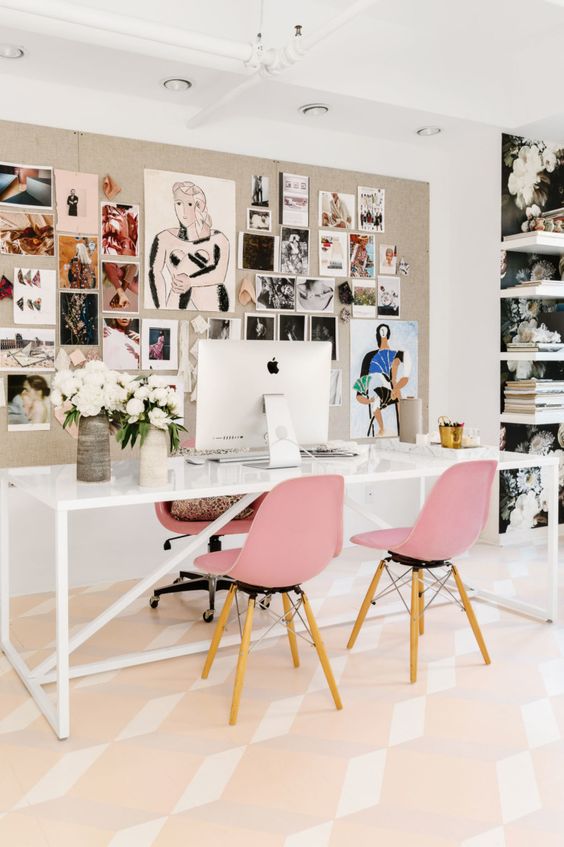 How To Create An Inspiring Home Office
Working from home isn't always easy, especially with all the distractions around. It can also be hard to focus when you know you've got 39847 loads of laundry to be done, your dog keeps bringing over his favorite ball to be thrown, and your full wine fridge is just screaming at you. I've learned the hard way that not only allocating time for your work tasks is important, but it's also key to have a space you actually enjoy being in. Here are a few of my favorite ways to create a work space that make you feel energized, creative, and productive.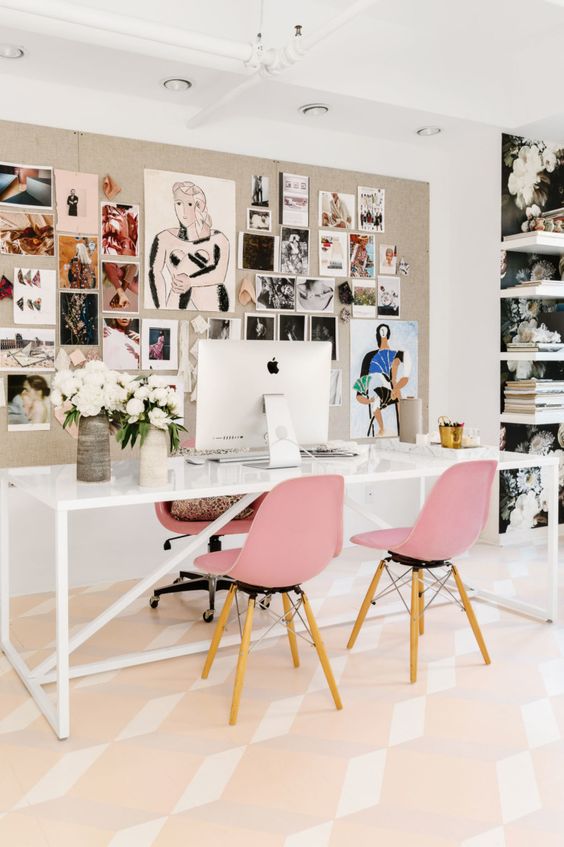 1. Create an inspiration board – regardless of which industry you're in, or how many hours you spend in your home office, have a board where you pin things that inspire you, things that make you happy, things you hope to use in a future project, or even a photo of my dogs ('cause we all know how cute they are!); if you feel in a slightly better mood as soon as you're in there, chances are you'll be productive.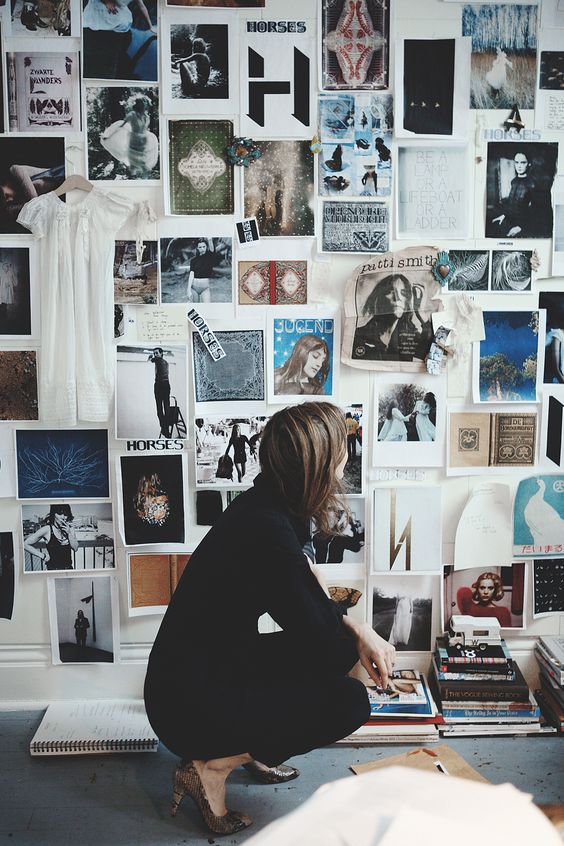 2. Have a prominent calendar – organizing your thoughts in writing will always de-stress you. Going to sleep at night and not trying to remember the million things you have to do the next day because you can simply wake up and read your to do list will let you rest easy every single night. For anyone that knows me personally, you know how strongly I feel about multiple to-do lists throughout every damn day!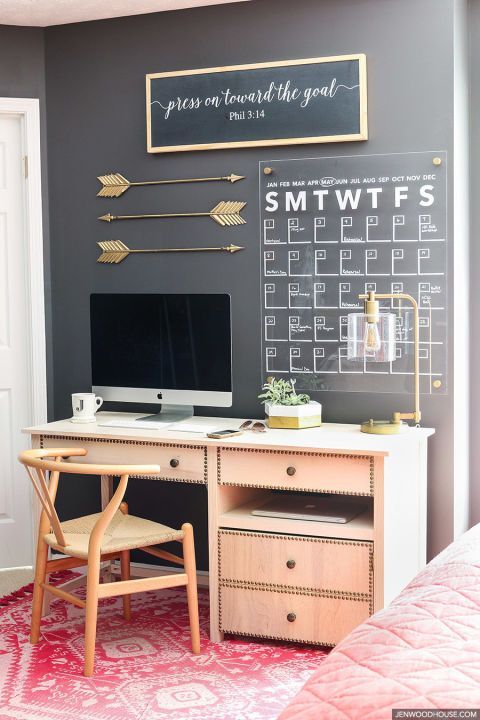 3. Add some life – I feel as thought I say this for every single space in your home, but adding greenery, whether alive or faux will calm your mind and literally inspire you from a state of relaxation. Plants solve all problems! Future post on which are easiest to keep alive since I'm pretty sure I don't have even a slight green thumb!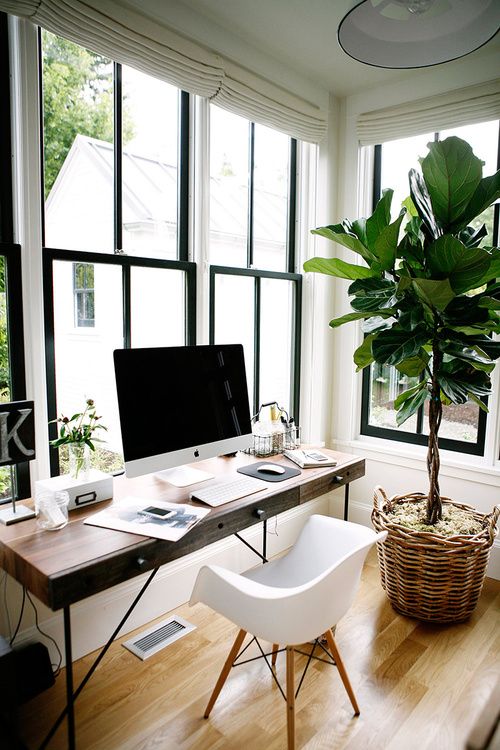 4. Stay organized! – My husband will tell you this a million times over but I'm OCD about organization. I can literally tell you where anything in my house is at all times. This makes me productive because a cluttered desk creates a cluttered mind. Add some organizational accessories (they can be really cute too!) that can sort your mail, sort your stationary, and sort your LIFE!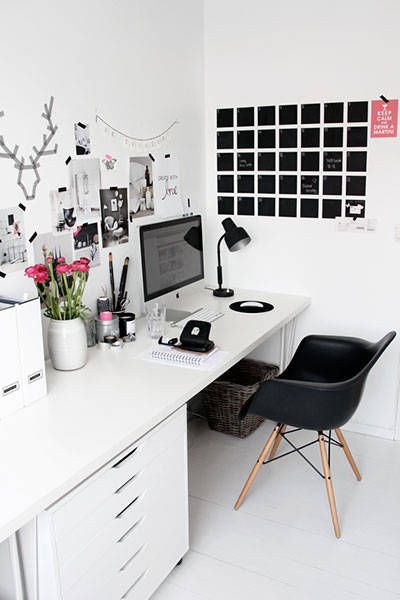 5. Natural light – do your absolute best to either have a slight view, or at the very least a ton of natural light. If you can't have natural, get tons of artificial. Let me tell you a little secret – no one has ever been productive in the dark!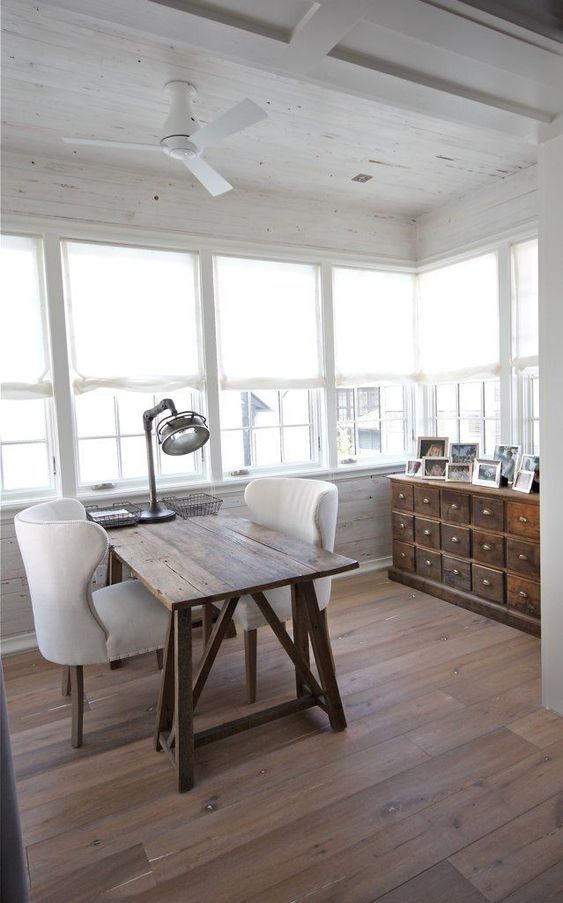 6. Create your own inspiration – hang photos of the people that inspire you most, or even the quotes that you like to live your life by. Everyone draws inspiration from different people or places, find yours! Consider adding a letter board!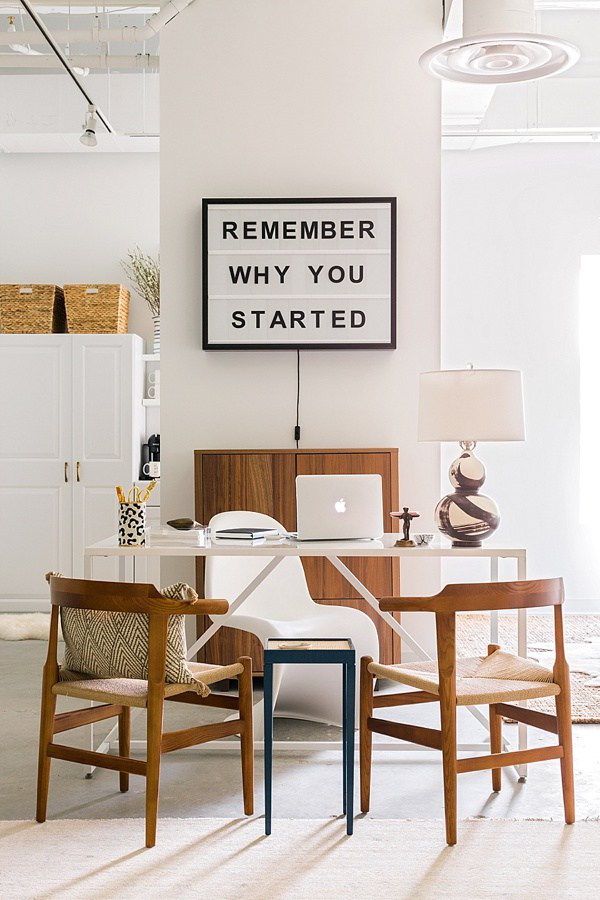 7. Colors that energize you – consider yellow/orange or violet hues (or wallpapers!) since they're proven to spark your creativity, intellect, optimism, logic, and imagination.