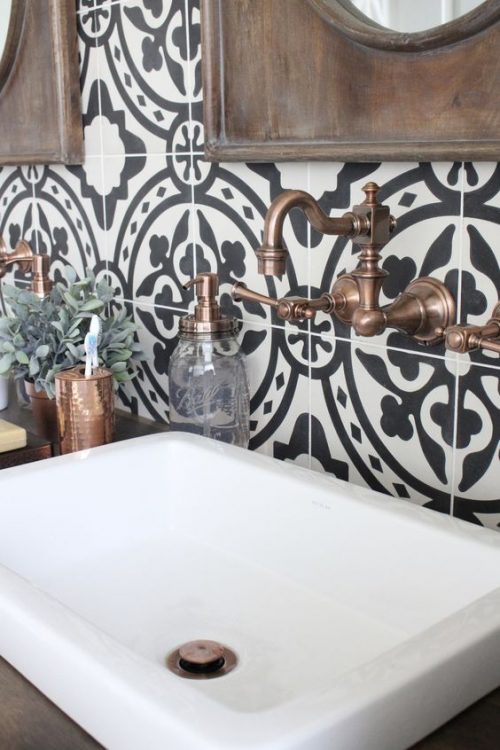 Why Printed Tile is the Cheapest Trend to Love!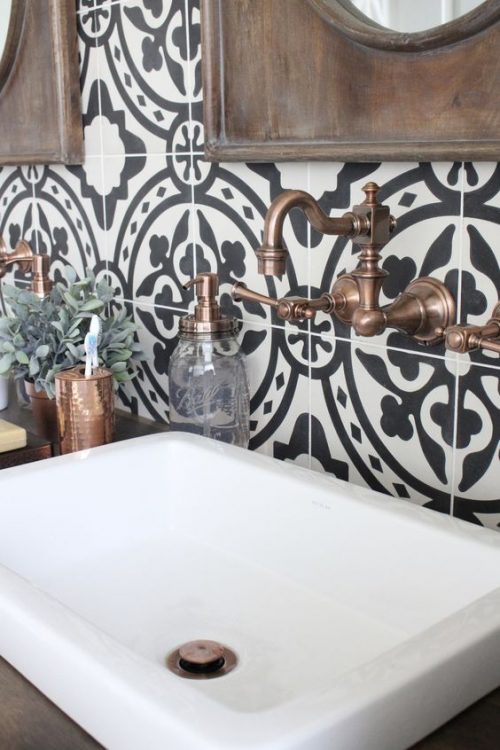 Living in Arizona means there's no shortage of dated, travertine, Spanish style, or BEIGE tiles, am I right? And while you can walk into your dream home and see a tile floor you hate, all the while trying to do a quick estimate of just how much it's going to cost to rip up, buy new tile, find someone competent enough to do it on a budget and in a timely matter, let's see if I can save you some time and a whole lot of cash.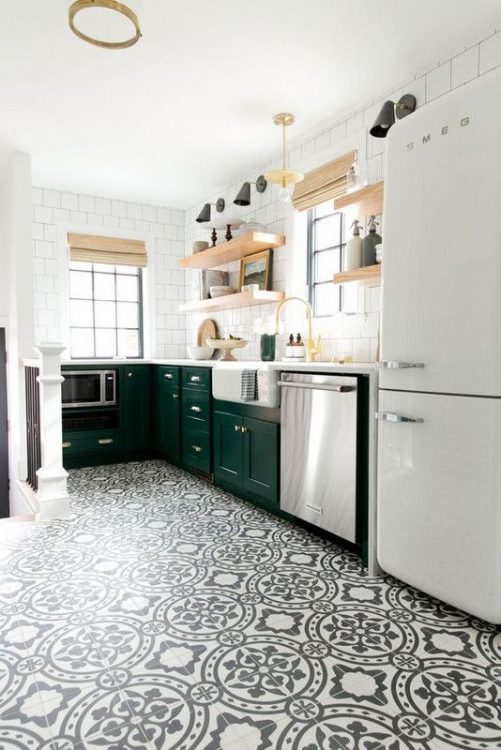 Although I hate to admit that I've never attempted this one on my own (I generally hire out for first time big projects in fear of doing irreparable damage to my marriage), there are thousands of step by step tutorials out there to help along the way. So as long as you have a strong desire to cover those dated floors, and a strong relationship to withhold a big DIY project, the final results are SO WORTH IT!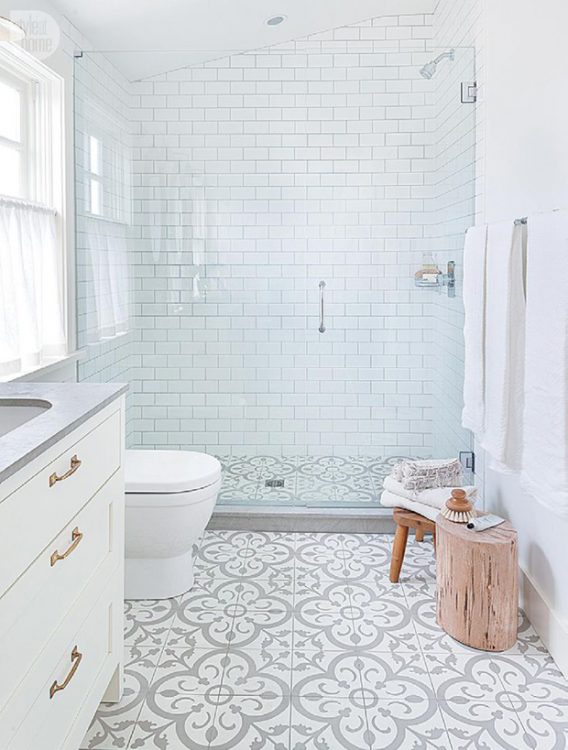 The before and after pics are not my own obviously, but I'll also share a couple of my favorite prints you may want to try out. And if you do, PLEASE send in your pics!!!