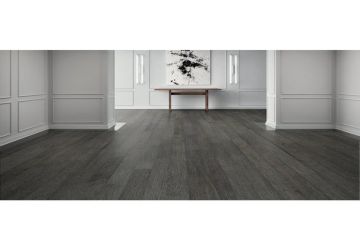 Flooring Guide for Every Family, Home, and Budget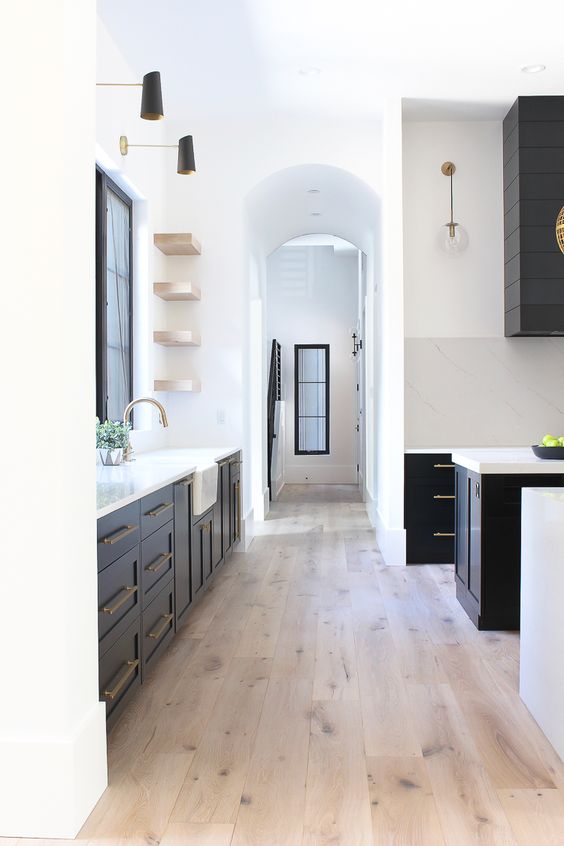 White Oak Engineered Hardwood Floors
(Click Images for Sources)
Whether you're building a home, updating your current one, or buying a new home, few things matter more than the type of flooring that will suit your needs, family, climate, and of course budget. We've broken down the most popular types of floors and what to consider when deciding on what suits your family best. If you have young children or dogs, perhaps durability is most important, or if you're looking to upgrade your lavish home and add value, perhaps the look and price alone will determine what you're going to choose. Either way, we're here to help when making these decisions. It's also important to consider the longevity of your time in the home you're updating, because there may come a time when you'll have to replace those inexpensive and durable vinyl floors because at your home's price point, buyers won't settle for anything less than tile or hardwood. We specialize in targeted upgrades for different price points and what buyers in that range are looking for, so if you have any questions about the return on your investment when it comes to flooring, please send us a message or give us a call anytime.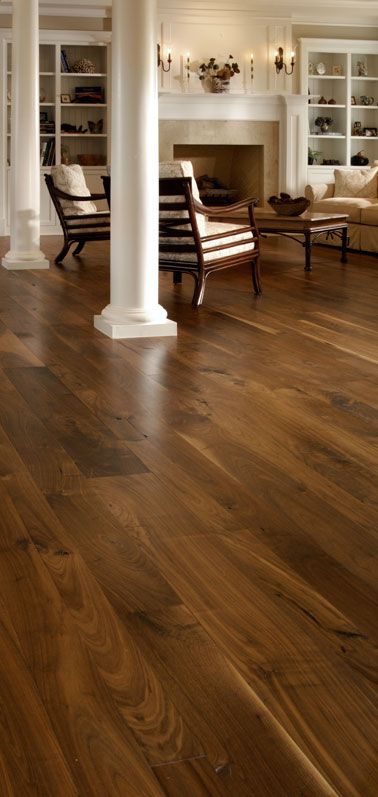 Walnut Hardwood Floors
Hardwood: Flooring that is milled from a single piece of wood – made from several species including maple, oak, walnut and hickory being the most common. 
Pros: They are very durable in the sense that they can be sanded and refinished any time. They also create a warm and inviting feel in any home. Very easy to clean.
Cons: Expensive, and time consuming to install. Echo noise especially if installed on second story. Easily scratched by pets and kids.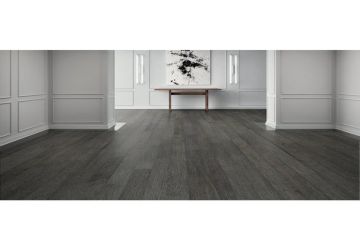 Hickory Gray Engineered Wood Floors
Engineered Wood: A veneer of hardwood on top of several layers of different wood.
Pros: Significantly more resistant to moisture than hardwood. Easy to install and can be installed on top of any subflooring. 
Cons: Quality varies with each brand. Can typically only be sanded and refinished once. Not as long lasting as hardwood. Easily scratched by pets and kids.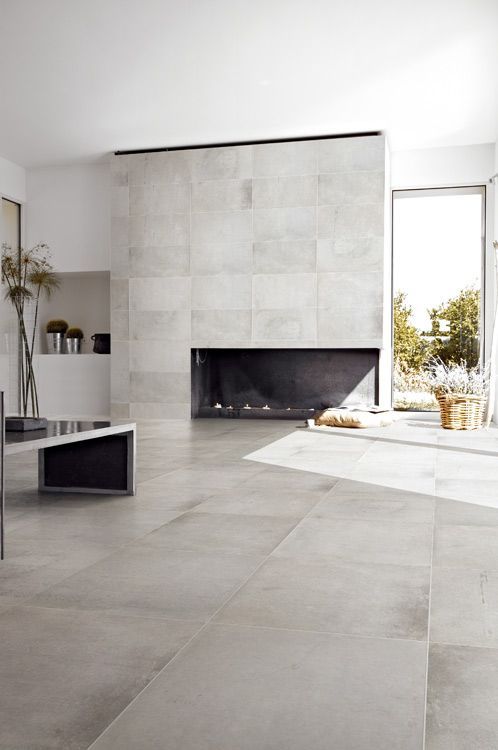 Tierra Sol Ceramic Tile
Ceramic/Porcelain Tile: A durable hard surface for indoor or outdoor living.
Pros: Very durable. Wide variety of colors and patterns (including a wood grain look). Stain resistant and scratch resistant. Easy to replace just one tile. Easy to sterilize. Very affordable. Great choice for a household with children or pets. 
Cons: Hard underfoot. Grout can stain and may be difficult to clean.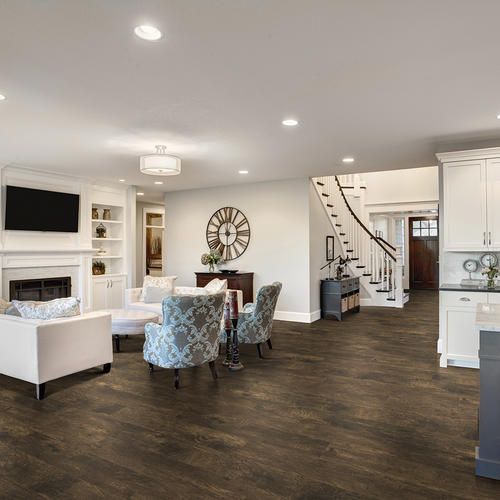 Engineered Vinyl Plank Flooring in Hickory
Engineered Vinyl Plank: A synthetic material that duplicates the appearance of wood. Top layer is vinyl, middle is high-density core board, and often an attached underlayment such as cork is added for cushioning.  
Pros: Easy floating installation, even DIY. Stain resistant. Waterproof. Easy to clean. Easy to replace pieces. Inexpensive. Looks just like engineered hardwood (in my opinion).
Cons: Cannot be sanded and refinished. Slippery when wet. Prep required when floors are uneven.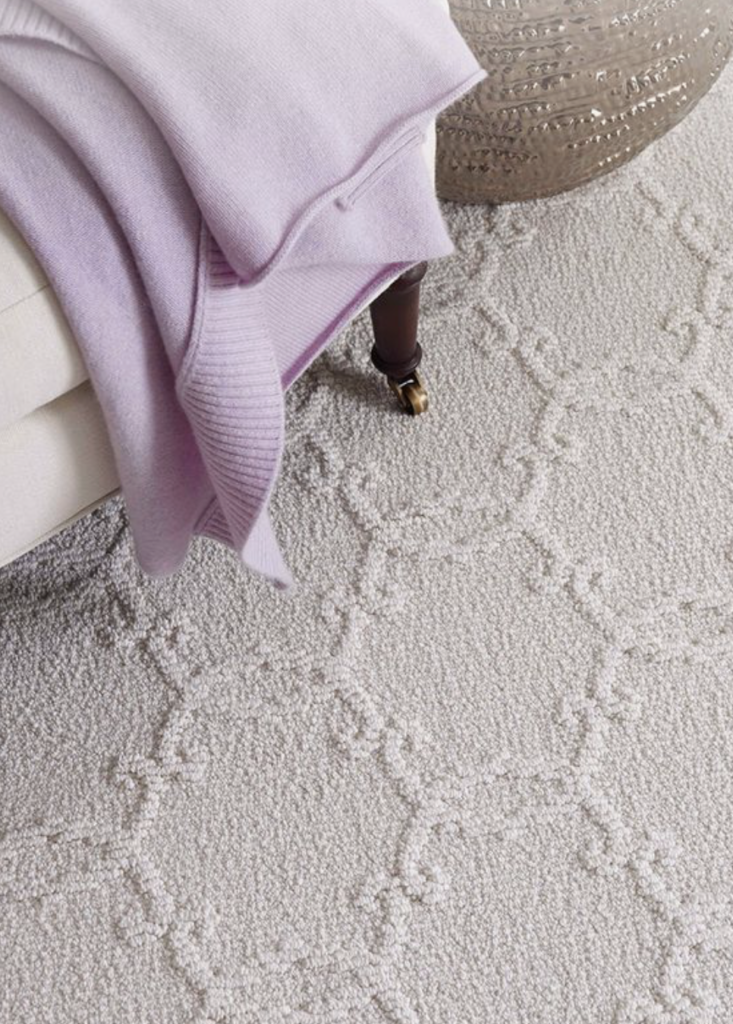 "Worry-free" Carpet
Carpet: Intended to be a cozy underfoot for dry spaces such as bedrooms. Comes in a variety of fabrics, both synthetic and natural.
Pros: Warm and cozy on feet. Can act as insulation. Dampers noise. Comes in a variety of colors and patterns. Inexpensive. Stain resistant options now available but much more expensive. 
Cons: Stains easily. Traps dander from pets. Can be expensive to clean and maintain. Wears easily in high traffic areas.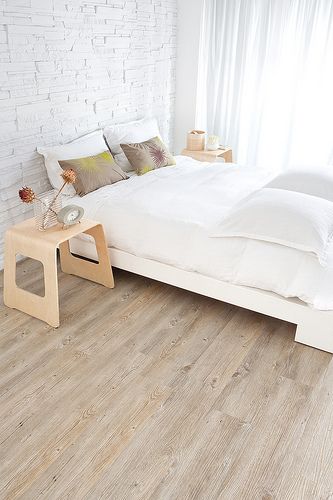 Cork Flooring
Cork: An environmentally friendly option made from cork oak.
Pros: Eco-friendly. Highly durable. Stain resistant. Soft underfoot. Can damper noise. Many options for color/style now available. 
Cons: Expensive. Durability depends entirely on the finish used.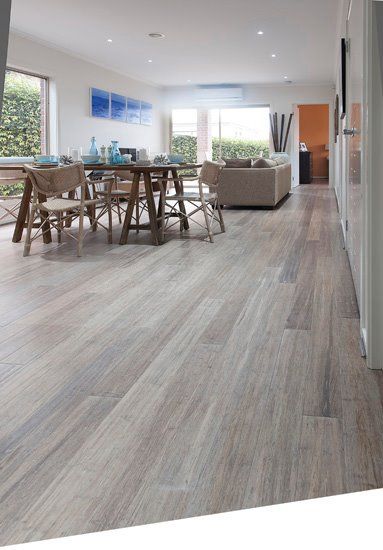 Bamboo Flooring
Bamboo: An eco-friendly, natural flooring option made from bamboo reeds.
Pros: Hypoallergenic. Very durable. Easy to clean and install. Works well in a house hold with children and pets. Variety of stain colors available. 
Cons: Expensive. Few color choices. Can fade in direct sunlight. Susceptible to water damage. Can emit volatile organic compounds into the air over time. Cannot be refinished.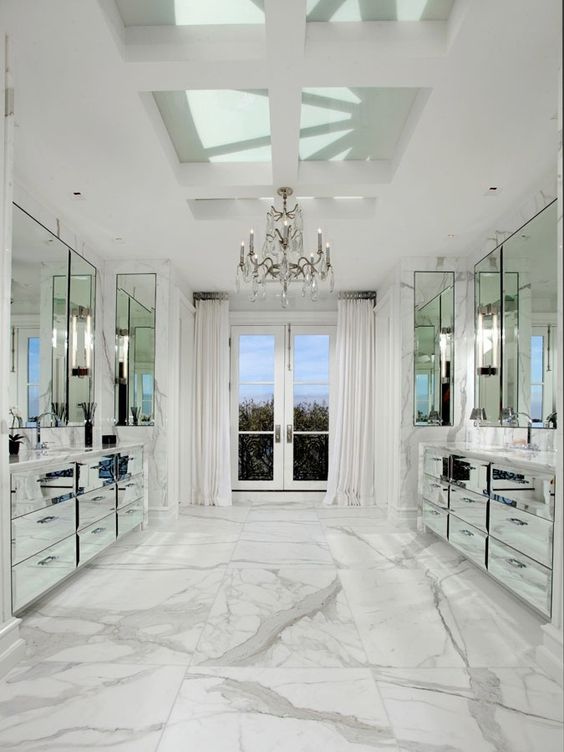 Marble Floors
Stone: Natural rock such as granite, limestone, slate and marble cut to use for flooring. 
Pros: Most durable of all flooring options. Looks better and better over time. Timeless appearance.
Cons: Extremely expensive. Installation is very labor intensive. Can trap dirt and stains. Very difficult to clean. Not recommending in a household with children or pets.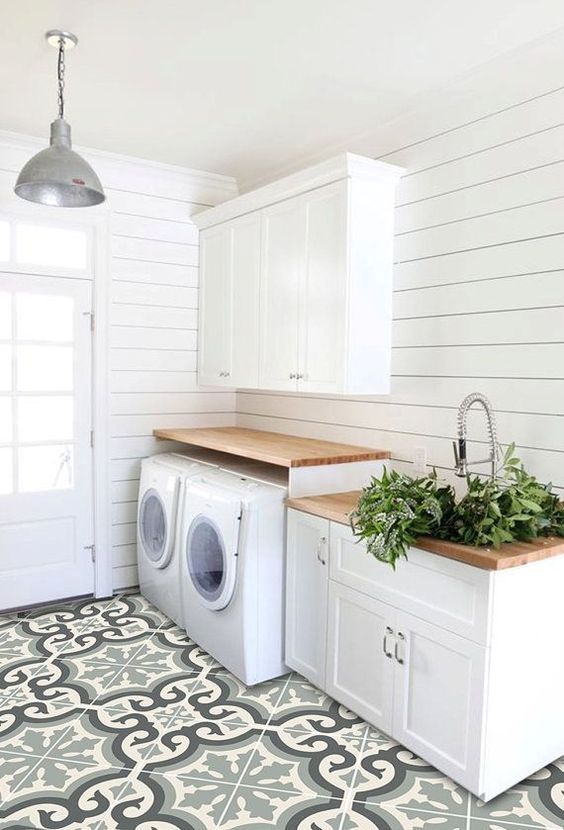 Vinyl Floors in a Painted Concrete Tile Look
Vinyl: A synthetic flooring option that can come in any color or pattern.
Pros: Least expensive of all other flooring types. Easy to clean. Water resistant. Very durable. Great for kids and pet areas. Can be created to look like wood planks, tile, or almost any other surface through pigmentation. 
Cons: Sharp objects can cut through. Can emit volatile organic compounds into the air over time. Can peel at ends with time.