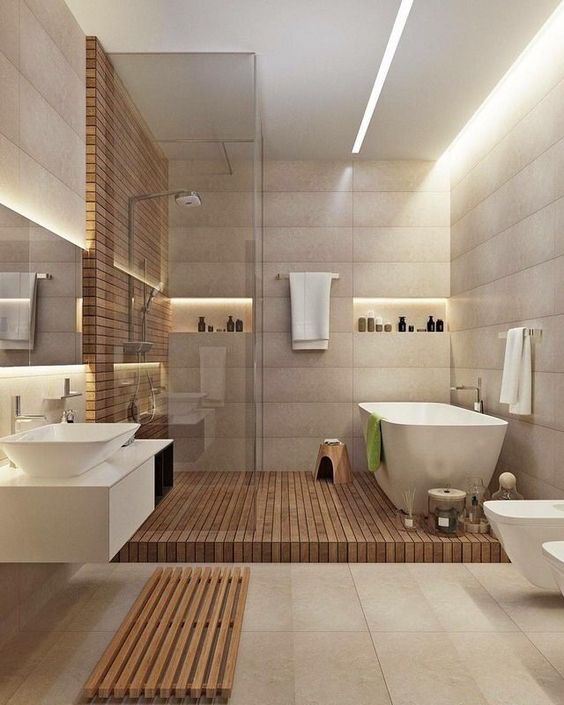 Bathroom Trends That Won't Date Your Home By 5-10 Years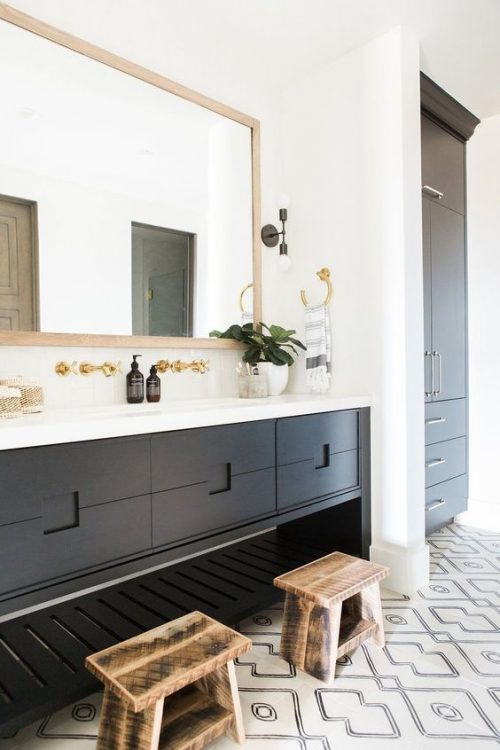 Since remodeling a bathroom is often a substantial investment, it's wise to consider which trends are fading fast, and which will stand the test of time. Investing in an old trend could date your home by 5 or even 10 years and would be a serious waste of money especially if you want to sell your home for top dollar.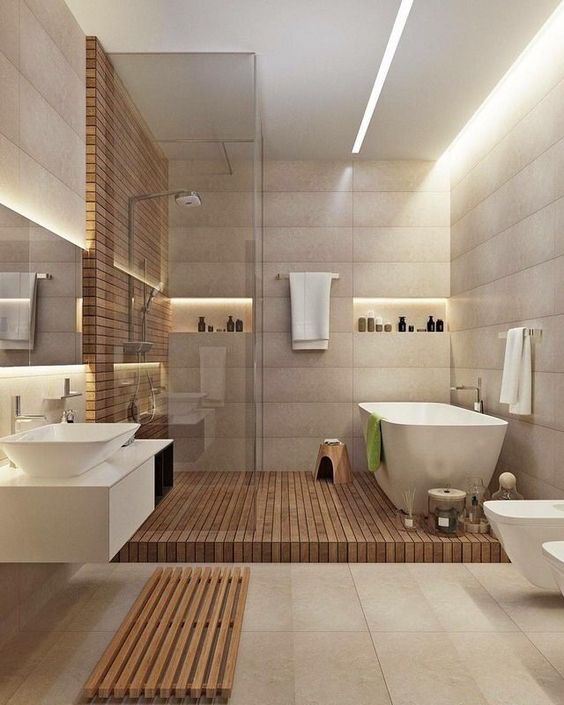 There are so many factors to consider when planning a remodel, which is why I generally recommend consulting with a designer to avoid even small mistakes that could cost a whole lot down the road. But if you're looking to make some changes and wanting to stay ahead of the trends, here are the ones to follow into 2019 and 2020.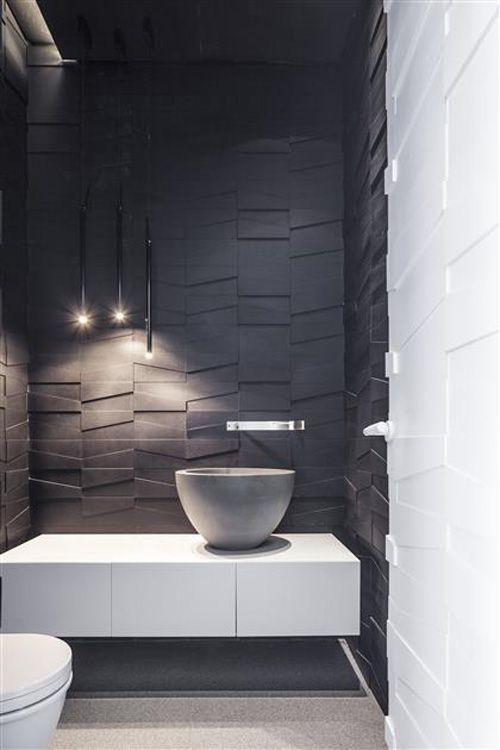 Floating Vanity – creates the illusion of more floor space, and has a calming effect on the mind by creating an uncluttered appearance. Vanity colors to look for are natural wood and black, white and grey are way out.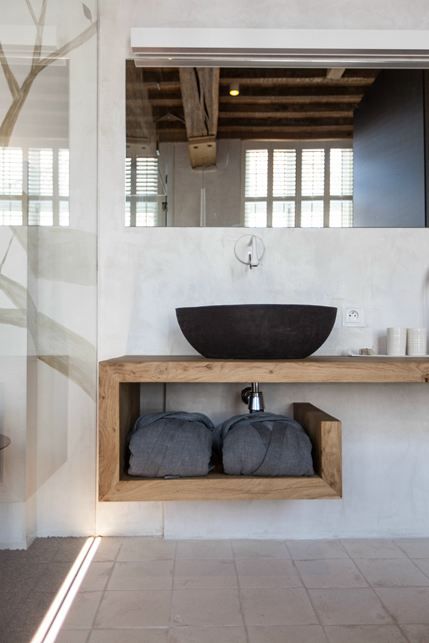 Geometric Prints and 3D Tiles – although subway tile may seem like the only trend that is classic enough to last, it's also too basic to stand out or make an impact. Adding a new spin on subway tile such as making them 3D, or laying them in a unique pattern can make a greater statement if you're not ready to take on a brand new look, if you are, see below!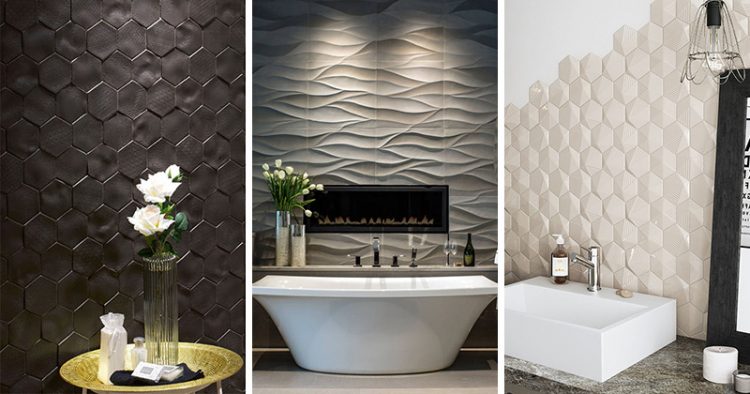 Free Standing Tub – this definitely isn't news to any of us, however, the tub has become a work of art, a statement, and a center piece in the bathroom; make it something different, something you love seeing first when you walk into the room, black marble or cement are a couple I'm loving.
Brass and Black Hardware – rose gold and copper are definitely having their moment right now, but blush is a color trend that will outrun them, therefore hardware will have to compliment blush: brass and black are here to stay!
Detailed Sinks – this may seem like an unnecessary upgrade, but in a room that's sole purpose is function, one must add art, unique touches and finishes wherever possible and that certainly includes the sink. It can set the tone for the whole room making it classic, modern, or industrial. Hammered sinks are certainly giving us a reason to think twice when looking at those old porcelain white ones.