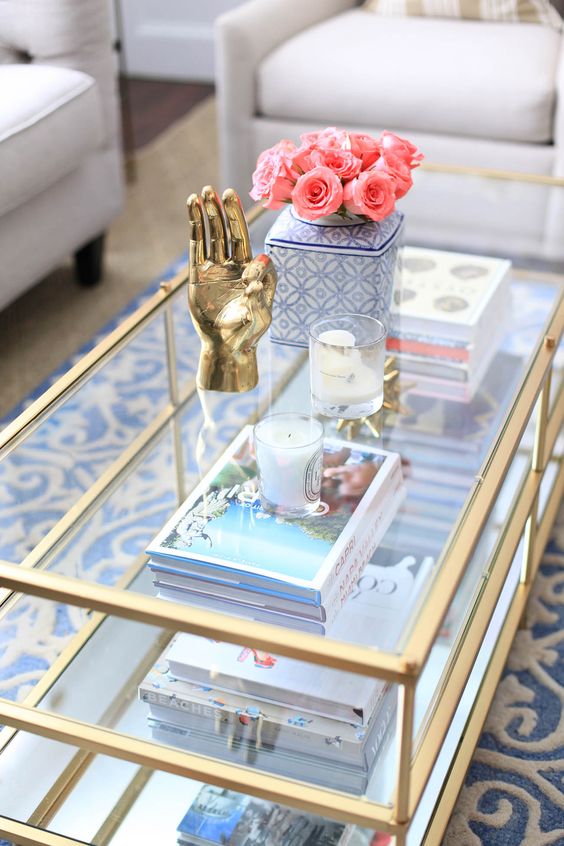 5 Steps For A Perfectly Styled Coffee Table
Styling your coffee table may seem like one of those things you don't even think about 'cause you'll just stack on a bunch of stuff you already own; but there's a little more to it if you want it to look well balance and organized. Follow these 5 steps for an Instagram worthy coffee table in your own living room!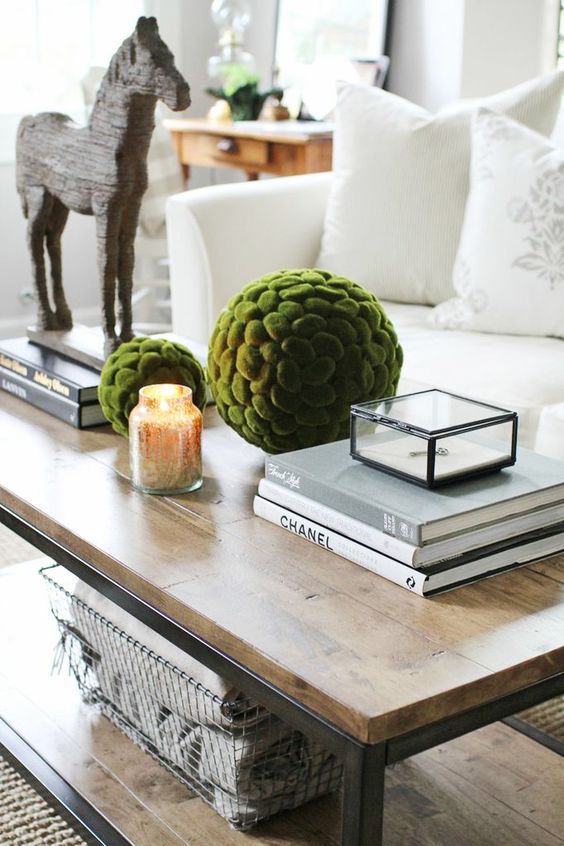 1. Use a tray – I can't stress this enough, a tray acts as one object visually which makes your table appear decluttered and organized even if you add a few items to it.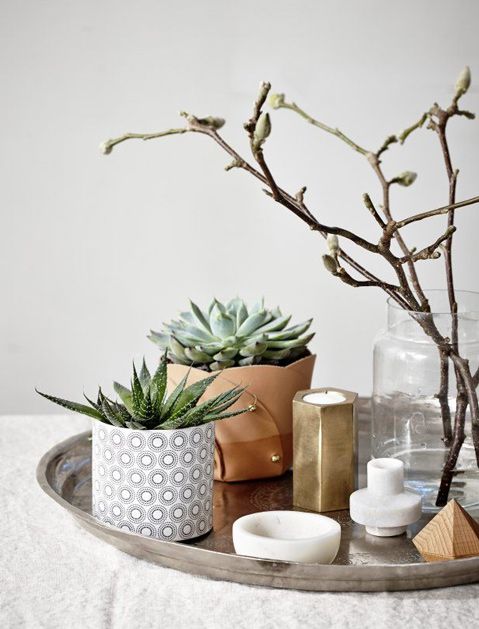 2. Stacked coffee table books – they look neat all on their own so keep them off the tray, but stack 3 of your favorites for a conversation piece and something to flip through when the significant other is watching 6 hours of golf.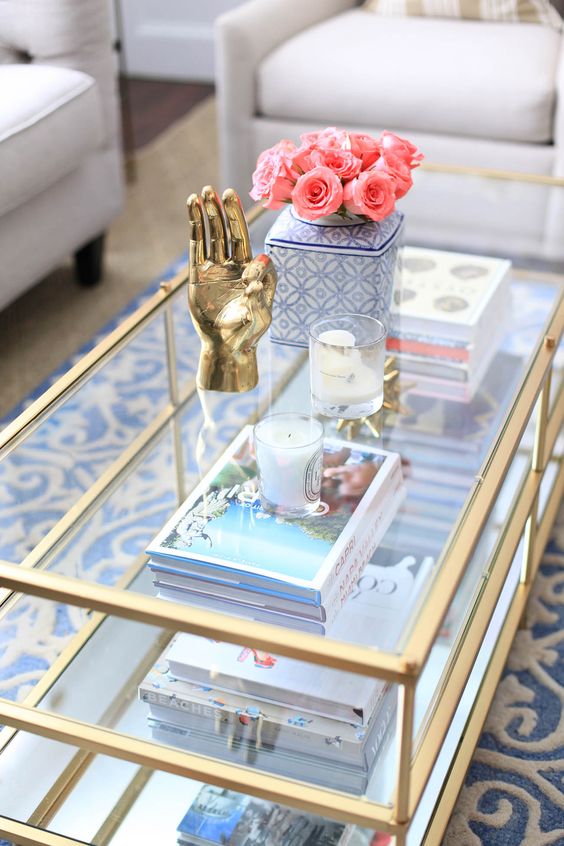 3. Something green – alive or not, it adds life to your table and helps make it appear warm. I'm a big believer in adding plants to every room as it is, so on the coffee table makes it a perfect centerpiece. This can also be the item that you use to add a little height so that not everything is at the same level.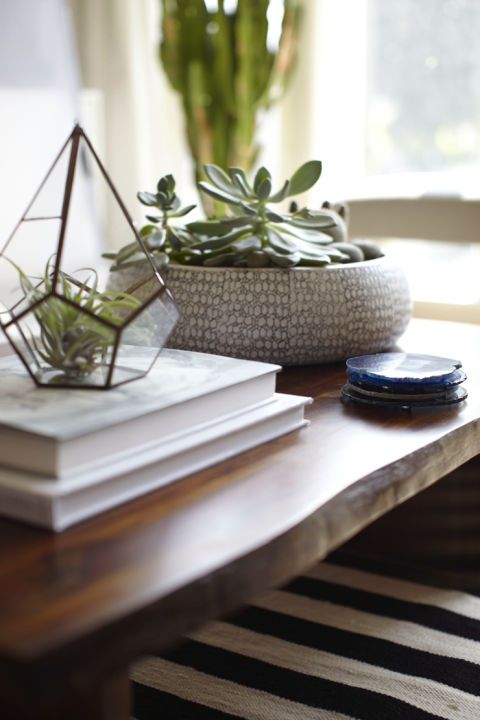 4. Candles – whether you just use one interesting one, or a cluster of a few, opt for some that's exterior also has some visual interest. My favorites can be found at Anthropologie.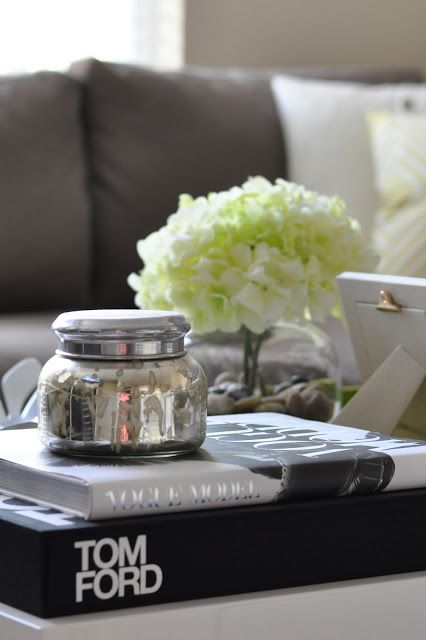 5. An interesting piece – finish off your table with a unique item, whether it's a brass elephant, or spiky sphere, this is where you can get creative. If your greenery didn't add any height, it's wise to consider adding height with this piece.