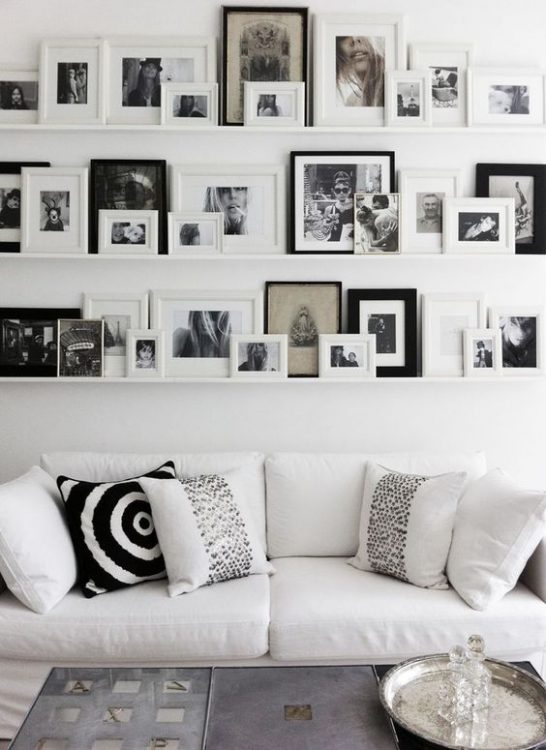 4 Steps To The Perfect Gallery Wall
If you have some wall space and several vacation or family photos you'd love you display, a gallery wall is a great way to get creative and express your style. Keep in mind that this is something you will be looking at everyday for the next several years; so make sure you like it. Most importantly, this space and the prints should reflect you, and your personality. It doesn't have to look like anyone else's, and can be totally unique. There are very few rules you actually have to follow here – so keep in mind you can get creative. I'll give you a few quick tips on where to start, and you'll have a gorgeous display in no time.
 Step 1:
 Choose prints that have something in common, whether it's printing them all in black and white, matching the frames, or a common theme. Keep in mind that you don't have to stop at frames, feel free to add mirrors, wall clocks, and anything else that may suit the theme you've chosen.
Step 2:
 Decide what kind of gallery wall you want to put up. If you have several sized frames you'd like to incorporate, for example, then perhaps doing a traditional grid isn't your best bet. If you're going for something non symmetrical, the easiest way to arrange this is by laying out the largest pieces and working around it. If most of your frames are roughly the same size but not exact, a good way to create some organization without it looking too symmetrical, is to draw an imaginary vertical line and add frames to either side of it (reflective). If you have several smaller frames you'd like to display without it looking cluttered, a great option is to add small shelves to place them on, appearing as one display.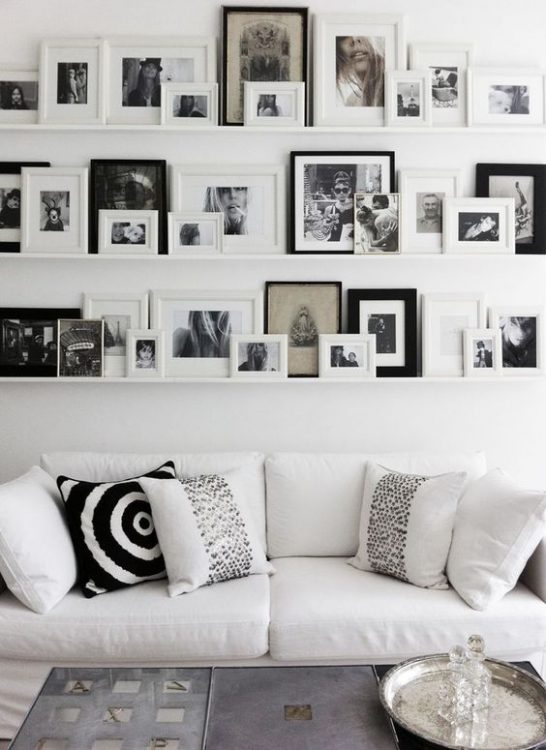 Step 3:
 Purchase the frames. Simply go for something that compliments the rest of the room: traditional, eclectic, modern, etc. Don't try to mix too many styles if you're uncertain whether they'll go together well or not.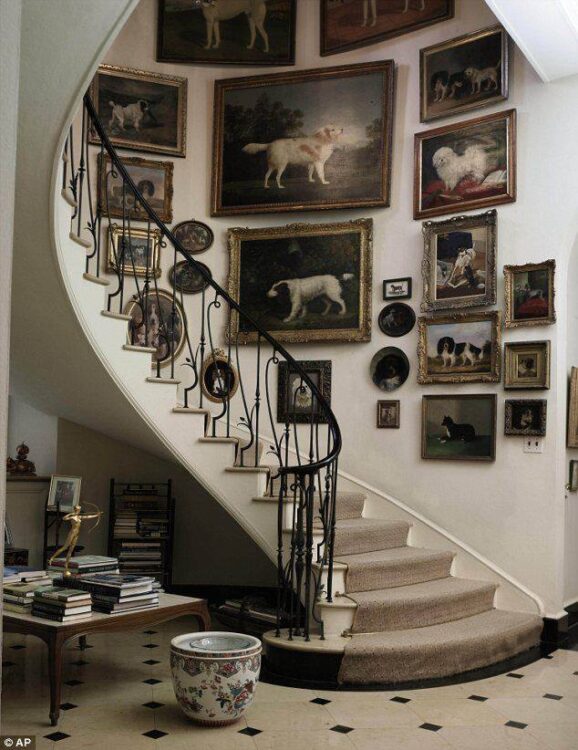 Step 4:
 The easiest way to arrange a gallery wall without making too many mistakes and holes, is to make cut outs on cardboard/brown paper that reflect the size of each frame, and stick them up on the wall, rearranging until you're happy with it. Most often, frames are hung 2 inches apart.
Tip: Art should hang no more than 6-12 inches above any furniture or sofa. If you're hanging on a blank wall, it should be hung at eye level, unless you're aiming to create a large cluster, which is then viewed as single piece of art, so the center of the cluster should be at eye level.