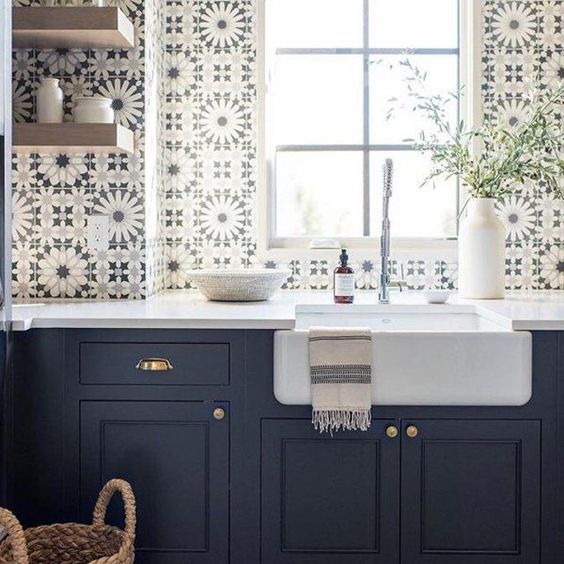 2019 Kitchen Trends
It's FINALLY time to say goodbye to white and grey cabinets, Tuscan design, granite countertops, and a few other trends that have run their course, and say hello to a year of gorgeous and unique kitchens! If you're considering updating the most important room in your home, here's what's cookin' in the kitchen world for the next couple years that will make your space stand out from all your friends and neighbors.
1. Cabinets painted in deep blue, green, and black
2. Warmer and darker countertops (think butcher block, reclaimed wood, soapstone), although marble is definitely still a classic
3. Matte gold hardware – long pulls and square knobs are all the rage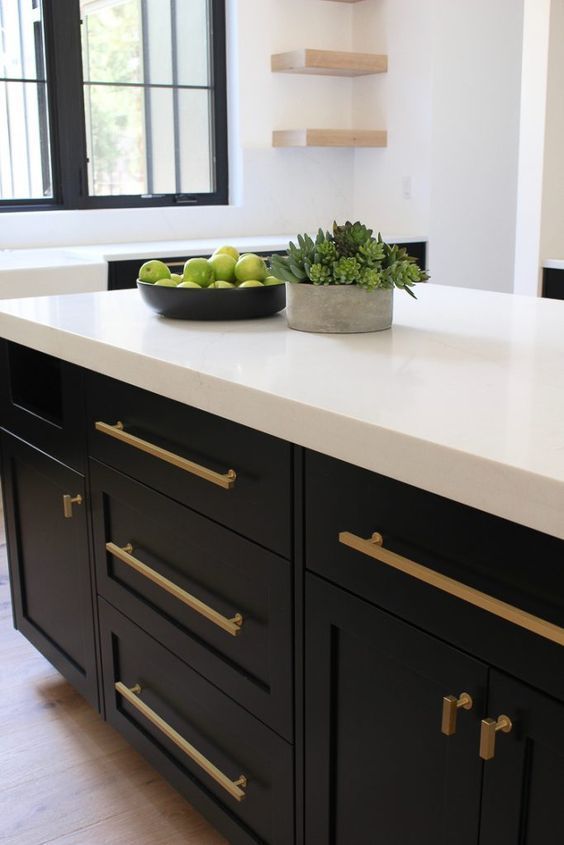 4. Bold pattern backsplash 
5. Artistic/colorful appliances – a couple of fashion designers like Dolce & Gabbana have recently joined forces with a few appliance brands to create a new trend of statement appliances that are sweeping every high-end kitchen this year
6. Statement hood fans – no longer just a necessity, now an accessory! 
7. Flat face cabinets – so long traditional detailed wood cabinetry
8. Light, natural wood cabinets – they're back, but with a clean, new look!