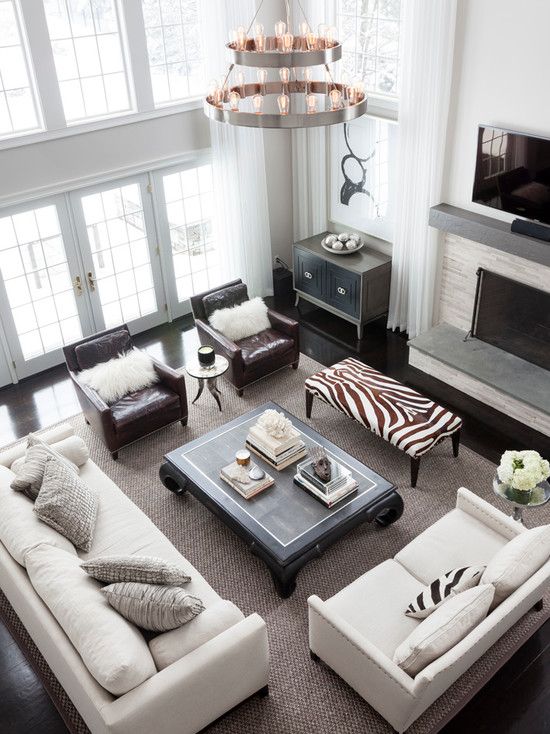 10 Affordable (and gorgeous!) Accent Chairs
Accent chairs can be a challenge to decide on since it's not quite as big of a choice as the sofa, which means you have a little more freedom with color, style, comfort level, etc… the possibilities are basically endless. Too many choices = impossible decision. So, we are here to narrow it down to our favorite finds for the coming year, and the one's we'll be using over and over again. (Click photos for product links)
1.    Black Wicker Indoor/Outdoor Chair – a favorite to dress up with a faux sheepskin and accent pillow with a little fringe to warm it up.
2.

    
Forest Green Chair – seriously though, can't you picture this gorgeous chair in almost any space? Emerald green is trending hard right now and velvet has never been more durable. If you're looking for something to give your space a luxurious feel without completely breaking the bank, this one is your best bet!
3.   Butterfly Lounge Chair – This chair has been around for a LONNNGGGG time and the fact that it's still seen many modern spaces should speak volumes: it is totally timeless. You can find these in so many different fabrics and colors to suit your space perfectly, but the leather is a classic look and can again be warmed up with a throw and pillow.
4.
 Classic Accent Chair – A total classic and timeless chair that can fit into traditional or modern decor with ease. This chair is also available in SO MANY colors and fabrics that you can basically customize it to exactly what you've been looking for without the hassle of design your own pieces from scratch.
5.

   
Wire Lounge Chairs (Set of 2) – Now these are a little more on the modern side, but can also suit a mid century home and easily add interest to a space without looking heavy or taking up much visual space. They can also be used as outdoor chairs on a covered patio!
6.

    
Rattan Lounge Chair – Rattan is making a major comeback right now but not in the traditional way that Floridians used to style their entire homes, haha. This baby seriously looks amazing in ANY decor style, and with a sheep skin and pillow can totally be indoor or outdoor.
7.    Leather Armchair – This mid century inspired chair is totally timeless and can be used as an accent chair in a smaller space, or even as an office chair. It's truly one worth incorporating into your home now!
8.    Wicker Indoor/Outdoor Chair – It's hard to explain why I love this chair was much as I do, but it really adds so much interest to any indoor or outdoor space. A unique piece like this is one worth purchasing and holding onto for a long time. 
9. Velvet Scallop Chair – I've said it before and I'll say it again: anything velvet and scalloped is seriously stealing to spot light. Pair that with this gorgeous blush tone and you'll be right on trend for a long time. It's such a luxurious and feminine piece that I envision it next to a floor length mirror in a dressing area. 
10.

 Burnt Orange 
Velvet Arm Chair – This near mustard color has made a major comeback since it's rage a few decades ago. Pair it with anything emerald or blush and you've got a winning combo! Let's also not forget that accent chairs don't just have to be pretty, they can also be really comfortable and functional like this one in particular.